Prestigious awards to NanoPharmaceutical Lab
Maja Thim Larsen and Matthias Kuhlmann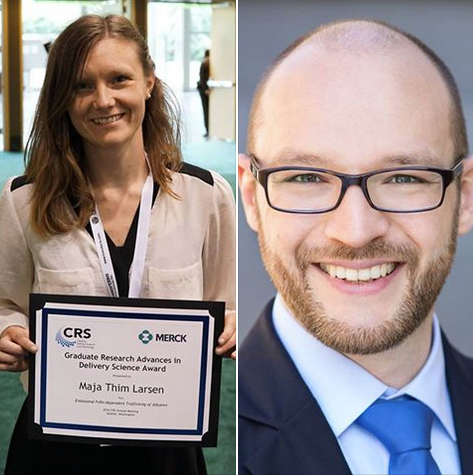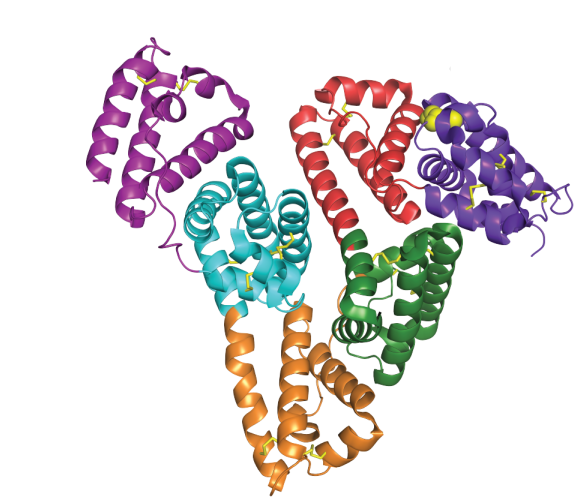 Two researchers from Associate Professor Ken Howard's NanoPharmaceutical Lab were given prestigious awards at the recent 2016 Annual Meeting of the Controlled Release Society (CRS) in Seattle, USA for their work on albumin.
Maja Thim Larsen was awarded the top CRS-Merck Graduate Research Advances in Delivery Science Award from over 600 entries with her work titled "Endosomal FcRn-dependent trafficking of albumin".
Whilst Matthias Kuhlmann was awarded a CRS Allan Hoffman Student Travel Grant to present his work titled "Single-site multifunctionalization of albumin by oligodeoxynucleotide annealed assembly".
The conference was attended by over 1200 attendees and is the global platform for academics and the Industry working in delivery science and technology. These awards contribute to the international recognition of iNANO and albumin-based science performed at the NanoPharmaceutical Lab.